Soapstones
for 2003 Nationals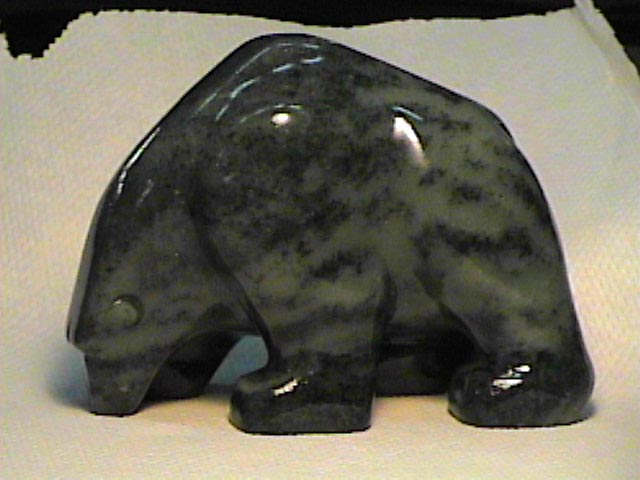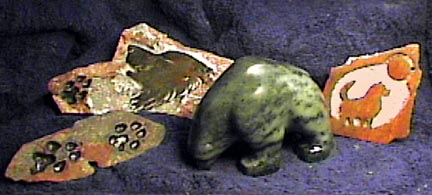 Pictured Above...
Howling Head "Winter Call"
Multicolour Soapstone 5" tall 7" long
2 Paw Prints "Northbound"
Multicolour Soapstone 3" tall 7" long
Polar Bear "The Search"
Green Brazilian Soapstone 5" tall 6" long
Vignette "Wolf Moon 1"
Pink Mexican Soapstone 5" tall 4" wide
There are 3 more vignettes not pictured above.
They are not quite done, should be finished by sat.
I will send photos as soon as they are polished
"Wolf Moon 2", "Wolf Moon 3",
Paws and silhouette "Northern Passage"
Basically I was using up some small leftover pieces that I had. This way there is a substantial piece and some smaller ones that anyone can afford. Although I don't know if you would really want this many small pieces as that may diminish the value of the Polar Bear which really is a good piece.
Below are some close ups of the bear pictured above and photos taken while I was doing it.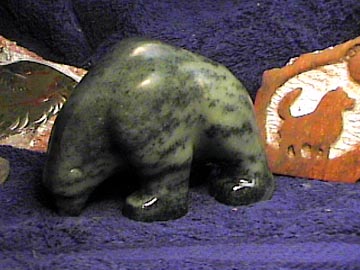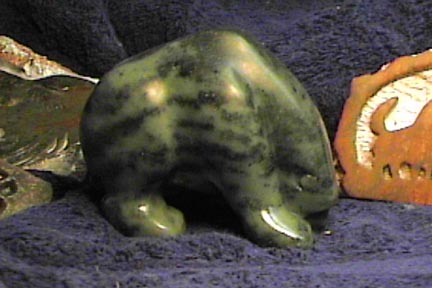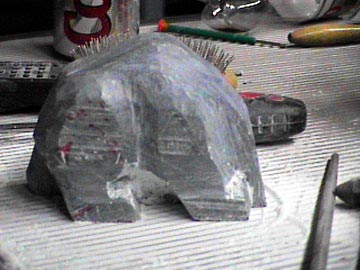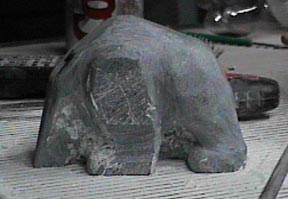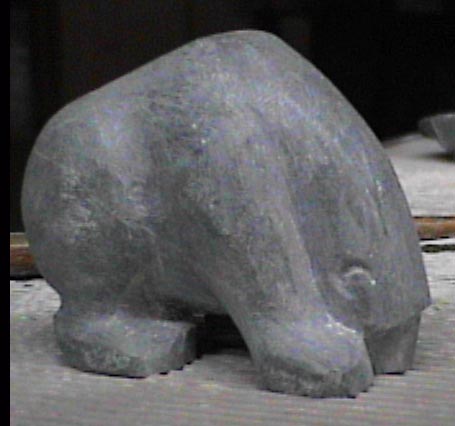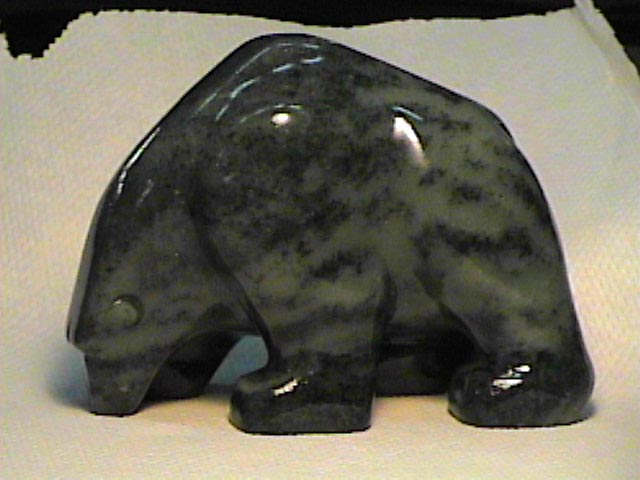 .
.
.
.
.
.
.
.
.
.
.
................................