Wolf Hybred Puppies
3females, 2 males
Born mid March, 2003
These puppies are approximately 85% wolf
Father 75%, Mother 99%
$1200 female or male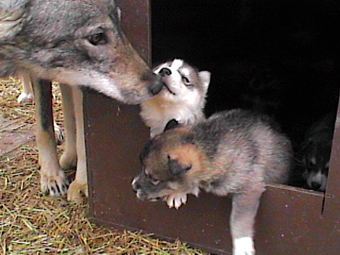 True wolf hybreds are very rare.
Most hybreds for sale are actually Shepherd X Malamute.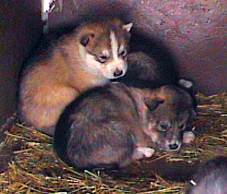 The parents for this litter both work in the movie industry.
As the puppies grow older their markings will shift and change like a wolf's color does.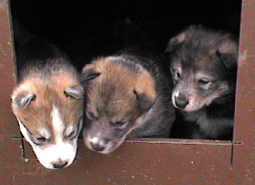 Four of the puppies have wolf like markings, one has a more sled dog style of markings.
These puppies should grow to be approximately 28 to 30 inches tall and 75 to 125 lbs.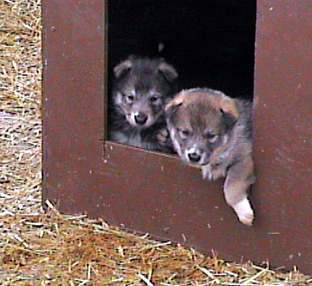 These animals have generations of selection for gentle, easy to train temperament.
Many "hybreds" are shy and unreliable due to unknowledgeable and unethical "breeders".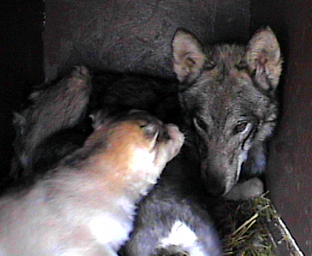 These photos were taken March 30th, 2003.
Photos of the mother (above), and father will be posted soon.
Puppies will be available to approved homes at the end of April to early May.
Health guaranteed.