Sept 1, 2002
Deuce
Male pinto black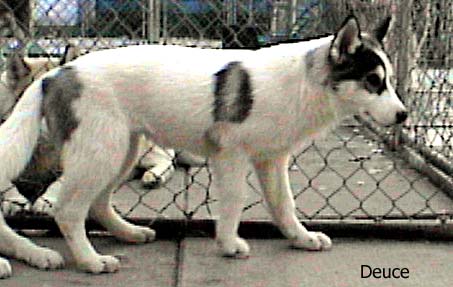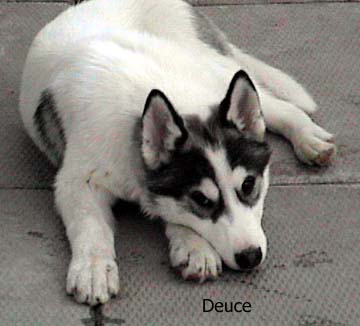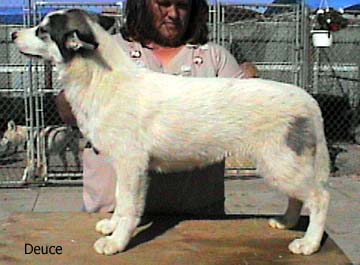 Deuce is a well built boy with plenty of angles and coat. He had fairly good feet and a good tail set. Where I would fault him is that he seems to have a level bite, but he is also with out any front teeth right now, and his pigment on his lips is patchy. The pigment on his eye rims is perfect. He has good attitude but can be a bit of a cry baby . He will be a LARGE male.
Ice
Female pinto black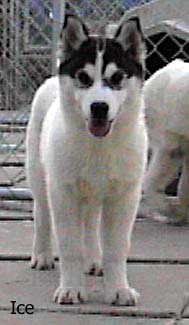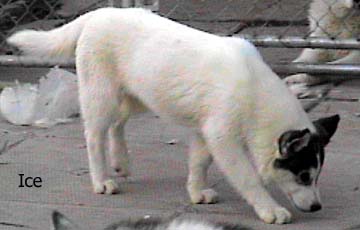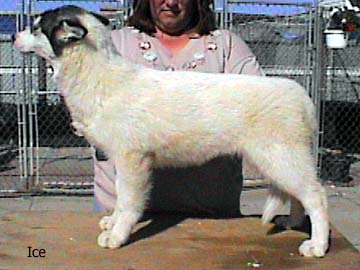 Ice is unusually marked with her entire body being white. She has good angles and feet, nice ear set, good tail set, good coat and excellent pigment. Her bite looks level right now, again she has no front teeth. I am in love with her markings!
Indigo Baby
Female black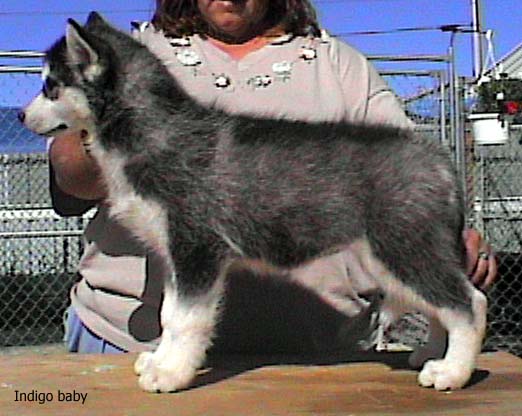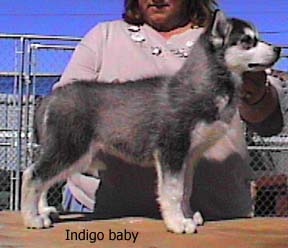 I really rather like this baby. She has great structure, lovely neck, excellent feet, perfect croup and tail set. I like her expression and ears, definitely a scissor bite. My only concern is that there is a small chance that she will move wide in the rear as an adult. She does not move wide now.
*Deuce, Flash and Ice are out of Zoolander and Dottie, a brother sister breeding (no it wasn't planned!). They will be half siblings to Polar through their father Drum. I am not the breeder of this litter, the bitch was purchased already pregnant from me. The pups are here because the breeder has been evacuated from the BC forest fires.
*The Indigo baby is out of Drum and Indigo who is a Drum granddaughter. He is also the grandfather of Zoo and Dottie.
The photos of Drum do him no justice at all.
Drum is one of my lead dogs and a grandson of Bart.
*All the parents are on my competition team, with the exception of Dottie who was purchased by a professional musher.

.
.
.
.
.
.
.
.
.
.
.
.
.
.
.